At DO GOOD X, our goal is to help you bring your business ideas for good to life.
To do that, we've developed a collaborative approach with three components. Before you explore our approach to jump start and develop your venture, meet DO GOOD X Alumnae Kit Evans-Ford.


CONVENE
A community of early-stage entrepreneurs in a 10-week online accelerator designed with an interactive program experience, providing tools to develop and scale business ideas for meaningful impact.


CHALLENGE
Entrepreneurs to advance business ideas that leave behind a social good footprint—a positive impact and legacy on people, communities, and the environment.


CONNECT
Fellows with a community of peers, mentors, and investors that pledge the support, resources and connections needed to accelerate business ideas for good.
About Us
DO GOOD X provides a 10-week accelerator and community of support designed for early-stage social entrepreneurs passionate about developing ventures that do good in the world. For us, "doing good" means that these businesses make a positive impact on people, their communities, and the environment.
The current entrepreneurial ecosystem is not diverse and does not adequately address underrepresented entrepreneurs' lack of business development resources and needs. As a result of this shortfall in society, many ventures being developed provide solutions to problems only for the elite. DO GOOD X provides underrepresented social entrepreneurs with a unique experience and access to a community of peers and mentors, an interactive process to clarify the purpose of their business idea, and access to resources they otherwise might not have.
Our change-makers are driven by faith-rooted values that fight against the rapid growth of inequality and social inequity in communities around the world. DO GOOD X supports leaders who are faithfully pursuing entrepreneurship to transform systems for the good of all people. Are you ready to do good? If so, explore our opportunities to get involved.
Visit our FAQs for additional information.
Change-Makers
DO GOOD X Fellows, Alumni, and mentors are committed to their faith, passionate about creating a just world, and driven to do good.
CURRENT FELLOWS
2022 Fellows
2021 Fellows
2019 FELLOWS
2018 FELLOWS
2017 FELLOWS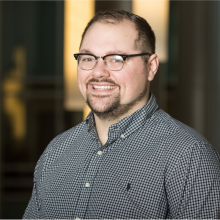 DUSTIN MAILMAN
DUSTIN MAILMAN
Deep Time
Asheville, North Carolina
What excites me most about accepting and participating in the virtual DO GOOD X Startup Accelerator is journeying next to other innovative entrepreneurial spirits through the earliest phases of our projects.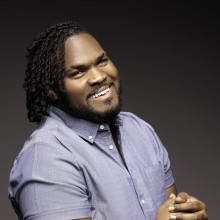 KYLAN PEW
KYLAN PEW
The Believers' Outlet
Atlanta, Georgia
My faith serves as a foundational element that inspires, motivates, and informs my values and approach to entrepreneurship.
LADONNA SANDERS NKOSI
LADONNA SANDERS NKOSI
UbuntuGlobal Retreats and Leadership Experiences
Chicago, Illinois
I'm super excited about the opportunity to be a DO GOOD X Fellow. This is the type of camaraderie, collegiality and the push that I need.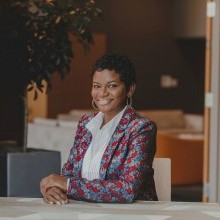 NAKIA J. GREEN
NAKIA J. GREEN
Culture Solutions (CS) and Culture Solutions In Action (CSIA)
San Diego, California
What excites me the most about DO GOOD X is gaining a community of people willing and ready to provide strategic feedback and suggestions.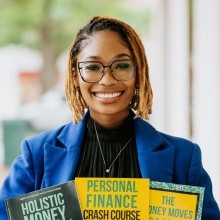 RAY'CHEL WILSON
RAY'CHEL WILSON
ForOurLastNames
Tulsa, Oklahoma
DO GOOD X's invitation to bring faith into the process of developing business solutions to the fight against inequality and social inequity resonates deeply with me.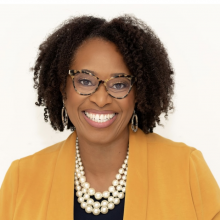 TINA HOUSTON-ARMSTRONG
TINA HOUSTON-ARMSTRONG
Through Living Connected MBS, Inc. and Sisters Flourishing
La Mirada, California
I am eager to learn from experts and mentors who can provide valuable advice and help me refine my business.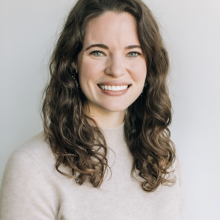 ANNE LOUISE PORTWOOD
ANNE LOUISE PORTWOOD
Company Kept
Atlanta, GA
I can't wait to keep company with other passionate social entrepreneurs. Collaboration is powerful and I'm honored to be included in a creative and diverse community.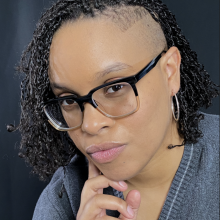 DEMI MCCOY
DEMI MCCOY
OutFind Creative
Winston-Salem, NC
I am excited about being in a community of budding business owners who are passionate about doing good. I look forward to truly honing in on my business idea and making it sustainable.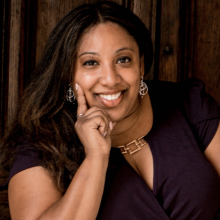 JATORRA COMMODORE
JATORRA COMMODORE
West Haven, CT
I am excited to have the opportunity to acquire tools and strategies to grow a profitable and successful business. I am also excited to work alongside a diverse group of people who are change-makers and want to do good in the world.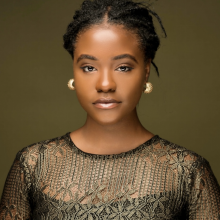 KANYINSOLA DEMOLASERIKI
KANYINSOLA DEMOLASERIKI
Shea Tribe
Spring, TX
What excites me about the Startup Accelerator is the potential to accelerate my entrepreneurial endeavors.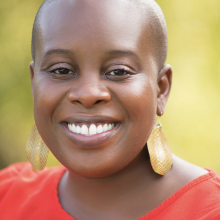 KYNDRA FRAZIER
KYNDRA FRAZIER
Selah R&R, Inc.
Charlotte, NC
What excites me most is being able to have access to entrepreneurial peers that look like me and coaches.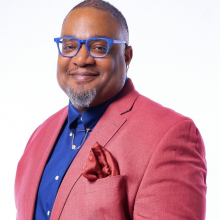 MASHAUN SIMON
MASHAUN SIMON
Project Joshua
Stone Mountain, GA
I am looking forward to connecting with other leaders and creators. I hope this experience will teach me about myself, my abilities, and my skills. I am excited to bring my idea into existence.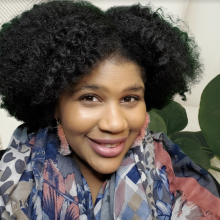 PORSHA WILLIAMS GATES
PORSHA WILLIAMS GATES
19th And Junior
Brooklyn, NY
I am excited to be a part of this community. I am equally as excited to learn more about how I can be more efficient and effective as an entrepreneur by presenting my pitch with clarity.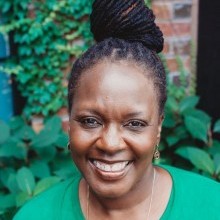 AKOSUA LESESNE
AKOSUA LESESNE
Philadelphia, PA
Sisters in Education Circle ensures that Black children have a wide range of excellent Black teachers, school leaders, and other school-based personnel.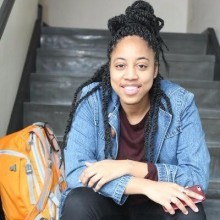 BEULAH OSUEKE
BEULAH OSUEKE
pilr training
Philadelphia, PA
I want to provide holistic sports-based youth development to female athletes by supporting them in their physical, mental, and spiritual growth.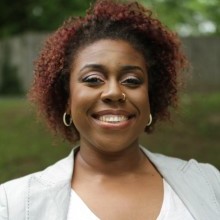 ESTEE NENA DILLARD
ESTEE NENA DILLARD
Atlanta, GA
Through ritual I create a spiritual roadmap for African diasporan people to identify what they need and curate the spiritual practices to obtain it.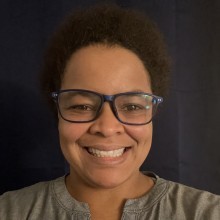 JENI WILLIAMS
JENI WILLIAMS
San Leandro, CA
Social justice is the sector I have chosen to work in because seeking equity in education is my life's passion.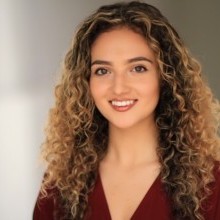 JENNIFER BORRERO
JENNIFER BORRERO
CareerCupid
Atlanta, GA
My mission on Earth is to help others obtain peace of mind and alignment. For me, that is done through providing guidance and resources to help them reach that in their professional life.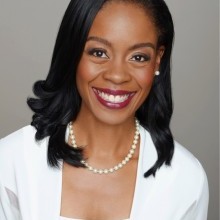 JOCELYN J. JONES
JOCELYN J. JONES
Oak Lawn, IL
The work that I do is rooted in my desire to help others love life and embrace their journey by not allowing the pain from their past to hinder them from experiencing the promises of God.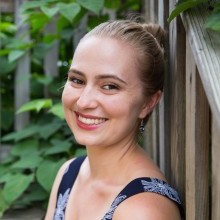 LIZZY CASE
LIZZY CASE
Vista, CA
I am passionate about using fashion as a force for good and supporting faith-driven clothing companies to align their moral commitments with material practices.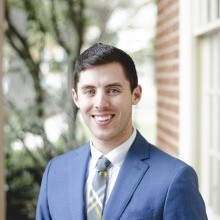 RAYCE LAMB
RAYCE LAMB
Winston-Salem, NC
I am passionate about helping people discern, follow, and thrive in their vocational call.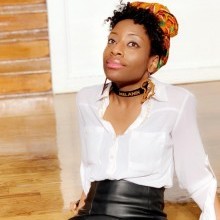 SHANICE TURNER
SHANICE TURNER
Atlanta, GA
Mind-Refreshers is a non-profit organization that is part of the national movement of safe space conversations and building intergenerational relationships.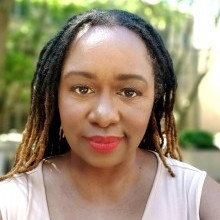 YVONNE HAWKINS
YVONNE HAWKINS
Chicago, IL
Healing for Black Folx was created to equip Black church laypeople with simple, trauma-informed training for their leadership and personal development.
ALEX MERAB
ALEX MERAB
P.A.R. Solutions
Rochester Hills, MI
P.A.R. Solutions aims to inspire and support growth in the Liberian agricultural sector by providing jobs that can stimulate the economy and teaching best practices for smallholder cashew farmers.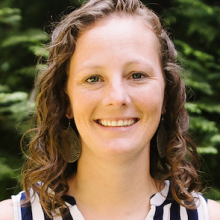 CARRILEA HALL
CARRILEA HALL
Statesville, NC
Given that 80% of persons with disabilities are unemployed, I want to start a food truck business that will employ persons with disabilities while also nourishing people's bodies and souls in the community.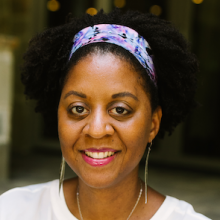 FAITH BYNOE
FAITH BYNOE
SyncWell Meditation
Brooklyn, NY
People are exploring tools for their spiritual and emotional health. SyncWell Meditation is a curated crowdsourcing app for people of color that provides culturally relevant meditations and mind-body medicine techniques.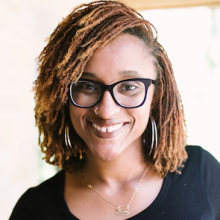 JOY SMITH
JOY SMITH
Chicago, IL
Educating about the healing properties of essential oil-based products is the ministry God has placed inside of me. I want to provide education and personal care products, with a therapeutic benefit and free of hazardous ingredients.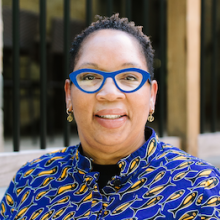 SHELLEY BEST
SHELLEY BEST
Hartford, CT
I want to help 'soulprenuers,' or spiritual entrepreneurs develop social enterprises to meet the needs of communities.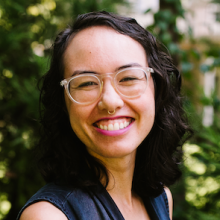 STEPHANIE MAYER
STEPHANIE MAYER
Long Island City, NY
I want to create sustainable women's luxury resort wear, ethically made by survivors of human trafficking in Cambodia to restore their hope and dignity, provide employment, and revitalize the traditional art form of weaving.
ANTHONY SANDUSKY
ANTHONY SANDUSKY
Brooklyn, NY
I want to heal our communities and reduce recidivism by creating a holistic support system for returning citizens that addresses the trauma of mass incarceration, police brutality, and gun violence.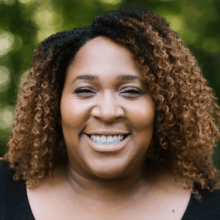 BAIYINA ABDAS-SALAAM
BAIYINA ABDAS-SALAAM
Bourgeois Baby
Phoenix, AZ
I am inspired to develop environmentally safe, quality, and affordable baby products to close the access gap for low-income parents.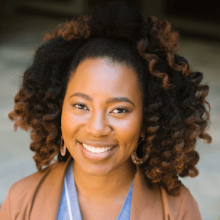 CHASMA SMITH
CHASMA SMITH
San Leandro, CA
I want to build womxn's courage and confidence by providing opportunities to try unconventional experiences curated with the intention of breaking social norms and challenging gender stereotypes in a safe space.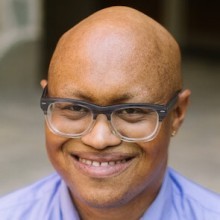 JULIUS JESSUP PETERSON
JULIUS JESSUP PETERSON
Decatur, GA
I believe that I am called to teach, facilitate, and build in response to the violence that is occurring in our world.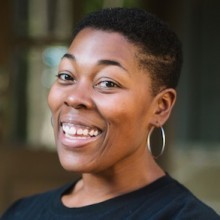 MARGARET CONLEY
MARGARET CONLEY
Cartersville, GA
I want to help people work past trauma toward resilience by mending wounds and relationships that are detrimental to the healing process.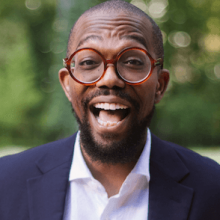 RYAN POWELL
RYAN POWELL
GoHealth Kids Fitness Deck
Detroit, MI
I believe the greatest responsibility of any productive society is stewarding the lives and futures of the next generation.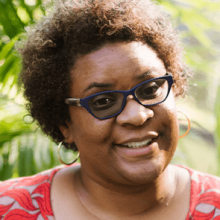 TABITHA SSONKO
TABITHA SSONKO
Cross-Continental Connections
Lebanon, PA
I desire to bridge the gap among women of the African diaspora to improve social, cultural, and economic relations and to create sustainable models of engagement.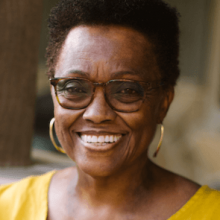 VELMA LOVE
VELMA LOVE
York, SC
I want to leverage the power of storytelling for social change initiatives that addresses social division and disconnect in our communities.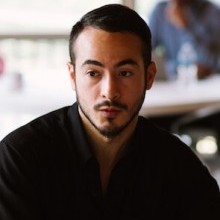 ARMEL MARTIN
ARMEL MARTIN
Backyard Farms
Minneapolis, MN
I pragmatically envision how diverse neighborhoods can grow food abundance where all people are nourished and embraced.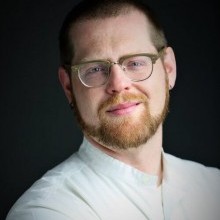 CALLID KEEFE-PERRY
CALLID KEEFE-PERRY
Arlington, MA
I stand within a tradition that has long attempted to work toward justice in the present as guided by Jesus' ministry of inclusion and rejection of Empire.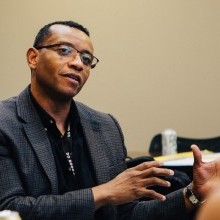 DWIGHT FORD
DWIGHT FORD
Davenport, IA
My wife, Kit, and I want to create a space of hope for women healing from violence and abuse.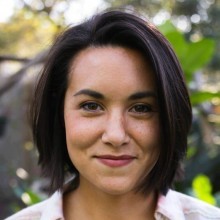 ELIZABETH LE'ANANI COFFEE
ELIZABETH LE'ANANI COFFEE
Valley Pilgrimage
San Antonio, TX
I am passionate about the local church and exploring creative ways to sustain work in ministry.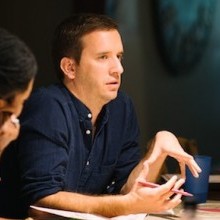 GREG KAUPER
GREG KAUPER
Creative Weekends
Dallas, TX
I want to create space and a healthy model for communities to come together to exercise creative muscles and discover new abilities.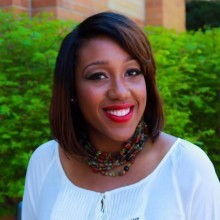 HAZEL CHERRY
HAZEL CHERRY
Little Sisters Speak
Washington, D.C.
I am committed to manifesting a world where women, particularly Black Women, are free.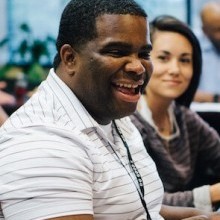 JOSEPH KITCHEN
JOSEPH KITCHEN
Joseph Kitchen Project
Washington, D.C.
I am driven by my deep passion to connect to and support those who often are ignored and seen as a threat or the source of a problem instead of the solution.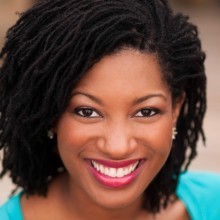 KIT EVANS-FORD
KIT EVANS-FORD
Davenport, IA
I am driven to bring forth love, hope, and peace to women healing from violence and abuse.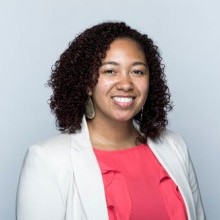 LAKISHA LOCKHART
LAKISHA LOCKHART
Richmond, VA
The young people I work with inspire me to create a world in which they are represented, reflected, and have their voices, bodies and entire beings matter.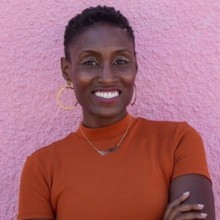 LYVONNE BRIGGS
LYVONNE BRIGGS
Oakland, CA
I am fiercely committed to addressing the taboo and stigma attached to childhood sexual abuse (CSA) in the Black community.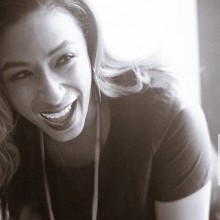 NEICHELLE GUIDRY
NEICHELLE GUIDRY
Atlanta, GA
I want to curate safe, supportive and empowering spaces for Black women.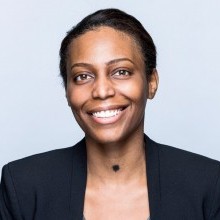 NIKKI HOSKINS
NIKKI HOSKINS
Thres(hold)
Chicago, IL
I want to build eco-justice oriented tiny houses for lower socioeconomic African American families.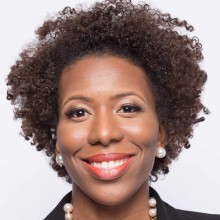 SHONDA GLADDEN
SHONDA GLADDEN
Indianapolis, IN
I want to cultivate communal spaces, curate stories and create resources to inspire ALL—particularly marginalized people—to live fully into their best selves.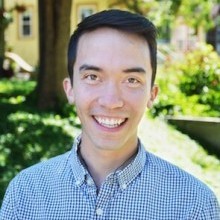 TYLER SIT
TYLER SIT
Backyard Farms
Minneapolis, MN
I am dedicated to making sure that neighborhoods can become safer and greener without displacing the poor and people of color.
Opportunities
ONGOING
Built for This Online Course
Enroll in this course for $49.99 to discern if social entrepreneurship is for you, discover your business aspirations, and design a business idea for good.
March 15, 2023
Startup Accelerator
Online
Our intensive 10-week online accelerator program features entrepreneurial facilitators, mentors, a network of peers, and concludes with a public pitch event.
ONGOING
Mentors
Online
Mentors support early-stage entrepreneurs participating in the DO GOOD X 10- week Startup Accelerator. Mentors participate throughout the accelerator by providing expertise, guidance, and encouragement.
Applications are accepted on a rolling basis.
March 15, 2024
Pitch for Good
Online
Hear DO GOOD X Fellows pitch business ideas that address a problem people or communities face. Here, money isn't the only form of investment. Join a community of investors, entrepreneurs, and business leaders ready to provide resources, connections, or expertise to support.
Say Hello
Have any questions or need more information? Contact the DO GOOD X team today!